THE TOP 10 PLACES TO TRAVEL IN 2018
It's never such a bad idea to start travelling the world and 2018 is such a great time to start. Well-researched and selected from three formidable websites such as
TIMES
,
FORBES
and
CNN
, I present to you the top 10 places to travel in 2018. Enjoy!
1. BOTUM SAKOR NATIONAL PARK, Cambodia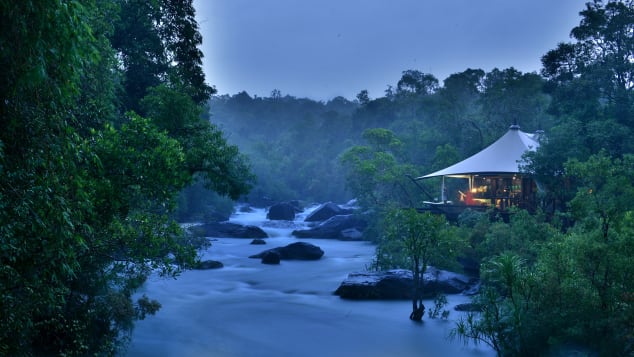 Stretching across the southwestern corner of Cambodia, Botum Sakor is the largest national park in the country, with ecosystems ranging from dense evergreen rainforest to coastal plains and grasslands.
Within it lies the Southwest Elephant Corridor -- a 700-square-mile area that's home to Cambodia's largest population of Asian Elephants as well as villages, waterfalls, rare birds and saltwater crocs.
Recently, a crop of eco-oriented tented camps, all promising eco initiatives and low-impact accommodations have sprung up.
The camp will work with environmental partners -- including Wildlife Alliance, Fauna & Flora International and the Cambodian government -- to protect the area from mining and deforestation.
From this luxurious home base, travelers can explore the park's thick mangroves and rainforest with rangers, kayak along the estuaries or visit local fishing villages.
Don't miss:

Safari-inspired Cardamom Tented Camp, alongside the Preak Tachan river, is another venue that not only welcomes travelers but also protects its surroundings from loggers and poachers.
Kate Springer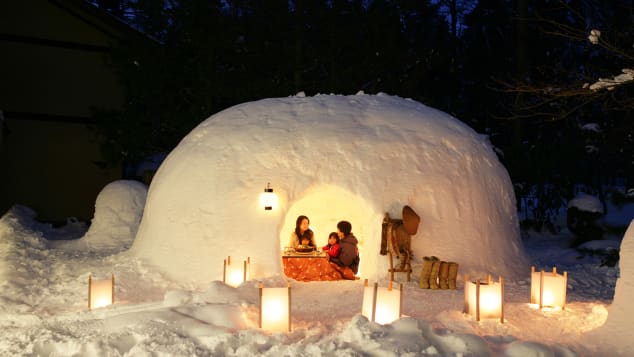 Nagano, a land of chilled soba noodles, steaming onsen hot springs and perfectly powdery snow, hosted the 1998 Winter Olympics, but is only now emerging as an international travel destination.
Spurred by the upcoming 2020 Tokyo Summer Olympics, a series of new and improved hotels have emerged in the mountains around the city, among them the revamped Risonare Yatsugatake, which celebrates winemaking and evokes Italian mountain villages.
Openings also include KAI Alps, a luxury inn-style Ryokan near the famed Omachi Hot Springs in northern Nagano and the Scandi design-inspired House of Finn Juhl ski hotel, hidden away in the mountains of Hakuba.
Yet another option is the new Karuizawa Marriott Hotel, which balances English-language services with Japanese aesthetics for a relaxing result -- clean lines, neutral colors and in-room onsens.
If the impeccably groomed ski slopes of the Hakuba Valley aren't enough of a draw, there's the history, culture and relaxing hot springs of the all-natural Nagano area, or the beautifully preserved 17th-century Matsumoto Castle.
Don't miss:

Wildlife lovers will not want to miss a visit to the famous Jigokudani Wild Monkey Park, next to Yudanaka Shibu Onsen village, where red-faced macaques thaw out in hot springs under a blanket of snow.
Kate Springer
The small, central African country has been surfing a tide of good news stories in recent years as it distances itself from a troubled past with glowing accounts of its amazing volcanic landscape, clean streets, stable government and efforts to preserve endangered mountain gorillas.
May 2017 saw Rwanda gamble on doubling the price of gorilla trekking permits to $1,500, making it up to three times the price of some permits in neighboring Uganda. The plan is clearly to corner a more upscale market, catered for with the opening of new premium lodges, including One&Only's Nyungwe House, and help supercharge the country's tourism economy.
As Africa escapes go, it does look attractive if you can afford it. Verdant national parks such as Akagera, Volcanoes and Nyungwe Forest are home to safari favorites including lions, hippos, crocs and rare primates.
In 2017, Akagera completed its Big Five list with the triumphant reintroduction of eastern black rhinos after they vanished 10 years ago.
Throw in pleasant year-round temperatures of about 27 Celsius and direct flights from London and Rwanda could become one of the most tempting luxury year-round escapes on offer.
Don't miss:

Suspended a knee-wobbling 50-meters above the floor of the Nyungwe Forest, the Canopy Walk takes visitors across a narrow 200-meter bridge through treetops teeming with life.
Barry Neild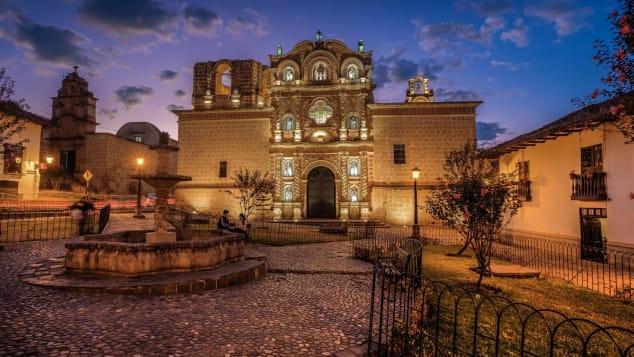 A favorite Inca stopover along the old Cusco-to-Quito Royal Highway -- complete with natural hot springs and fatefully large quantities of gold deposits in its surrounding hills -- Cajamarca still hasn't quite hit its full stride with international tourism the way it has over the centuries with indigenous emperors, Spanish conquistadors, environmentally challenged mining corporations and the odd Chachapoyas-bound trekker.
That's good news for travelers who find their way to this lofty (over 9,000 feet), resolutely villagey Northern Highlands charmer with its colonial edifices, cobblestone streets, time-warped central plaza, sigh-worthy Andean backdrop and -- who would've thought -- one of the wilder annual parties in South America.
Cajamarca hosts Peru's most happening annual Carnaval (February 10-14) -- featuring several days of parades, live music, cultural events, chicha de jora (corn beer) quaffing and rambunctious water balloon fighting.
During quieter, equally captivating times in Cajamarca, checking into a restored colonial mansion-turned-posada overlooking the town's central Plaza de Armasn -- the site of a pivotal 16th-century Spain vs. Inca clash -- treats visitors to an Old World Peruvian scene like no other.
Spectacular baroque churches. Inca ruler Atahualpa's infamous ransom chamber El Cuarto del Rescate. Peru's richest ice cream -- you're in the country's dairy capital. That's all here too.
Don't miss:

Hiking (or taxi riding) to the crest of Cerro Santa Apolonia -- Cajamarca's stone-stair-lined hilltop shrine towering over the city -- leads to a favorite Inca and Spaniard perch along with the best bird's eye view of Plaza de Armas and the city's great cathedrals.

Until four months ago, few had heard of St Helena. One of the world's most-remote islands – more than 3,218 miles (2,000km) west of Africa – this British Overseas Territory was accessible only via the Royal Mail ship St Helena.
The island's isolation reaps rewards. Billed as the "Galapagos of the Atlantic", its fern-clad forests, volcanic plains and rocky shores are home to 2,932 species, of which 502 are endemic. The star on land is the mottled St Helena plover – known locally as the wirebird – that scuttles among the scrub and can be spotted on a 4x4 tour offered by Aaron Legg.
But it's beneath the waves that the majority of endemic species thrive – and with large swathes of St Helena's marine environment unmapped, it provides a new frontier for experienced divers and competent snorkellers.
A total of 20 dive sites, including eight wrecks, are home to unique fish such as the St Helena wrasse, parrotfish, flounder and marmalade razorfish. Larger visitors include dolphins, devil rays and green and hawksbill turtles. The biggest are the migrating humpback whales that cruise offshore between June and December. Just as they are disappearing, the whale sharks turn up and stay until March. These gentle giants are the undisputed highlight of a trip to St Helena.
Travellers can stay at the new four-star Mantis hotel in the capital, Jamestown. Here Wi-Fi is still limited and expensive, offering travellers a rare chance to unplug. There are concerns the airport and the arrival of a submarine fibre-optic cable in 2020 will change that, so visit soon.
6. LIVERPOOL
During Liverpool's reign as the 2008 European Capital of Culture, the city showed off a regeneration that had been years in the making. But as the celebrations came to a head, with the 49ft (15m) mechanical spider La Princesse disappearing into the Queensway Tunnel beneath the Mersey, it was clear this was not a culmination, but a cue.
And Liverpool took it with gusto, ramping up a drive to transform a city with pride in its heritage to be excited about its future. The year ahead, 2018, now feels like a culmination.
The city has launched an "18 for 2018" campaign to showcase its refound swagger with a roster of world-leading events and exhibitions. From the arrival of the Terracotta Warriors at its World Museum, returning to UK shores for the first time in 10 years, to the introduction of a "fire festival" in March and April and the return of the Tall Ships Festival in May, Liverpool has a busy year ahead.
7. ZIMBABWE
While many of us will travel thousands of miles to witness a new day dawning over the savannahs of Africa, "new dawns" of the political variety rarely seem to live up to their early promise. But in the case of Zimbabwe, the fall of President Robert Mugabe has been greeted around the world with optimism. Tourism, like many other sectors of the economy, has struggled in recent years. Fears about personal safety, often over-stated, and an unwillingness to support the Mugabe regime in any way have been a particular deterrent for travellers from the UK. But, as usual, it's the people themselves who have really suffered.
Zimbabwe's catalogue of natural attractions rivals the very best in Africa. While well-known draws include Victoria Falls, Hwange National Park and the Great Zimbabwe Ruins, frequent visitors also cite Mana Pools National Park (a Unesco World Heritage Site), the incredible rock formations of Matopos (grave of Cecil Rhodes), Lake Kariba (the world's largest man-made lake), Nyanga National Park in the east and remote Gonarezhou National Park. The latter is popular with guests staying at nearby Singita Pamushana, a top-end safari lodge running some of the best conservation and community initiatives in rural Africa.
Zimbabwe is celebrated for the high quality of its safari guides, who have set the standard for training across the rest of the continent, and there are a wide range of accommodation options available from simple camps to five-star luxury abodes. At both ends of the spectrum, you can expect to pay up to a third less than the equivalent offering in Botswana or South Africa.
8. SOUTH KOREA
While the north of the peninsula has been in the spotlight for all the wrong reasons in recent years, its southern half is poised to steal the show in 2018, with the opening act launching from the ski slopes, as it opens its doors to host the 2018 Winter Olympics in Pyeongchang (February 9-25).
This is the follow-up act to the 1988 Summer Games held in Seoul, and the unassuming ski resort town has plenty to offer, including the new Alpensia Resort (built for the Games and where most of the Olympic events will be held) and the Yongpyong Resort (the country's largest with 31 slopes). Beyond the white powder, visitors can take in a sleepy backdrop of Buddhist temples and scenic painting-like mountains, including the imposing Seoraksan, which forms part of the backbone of the peninsula's mostly mountainous landscape – more than half of which is clothed in forests.
And if you need a change of scene, the bustling capital – now accessed in just under an hour from Pyeongchang thanks to a new high-speed KTX train – offers a great base from which to explore the rest of the country's treasures. Its ancient roster includes 12 Unesco sites that chart a fascinating 5,000-year history, from palaces, tombs and villages to the unsung Jeju Island, with its dramatic landscape of volcanic rock formations, waterfalls and the finest lava cave system in the world.
If that isn't enough, an eclectic cuisine received its official stamp of approval in the high-end food scene last year with the Michelin Guide launching its first edition in Seoul. The food bible's 2018 shortlist features 24 Michelin-starred restaurants, including two three-starred and four two-starred, from which to sample the country's most creative dishes.
9. MALTA
The long history of this Mediterranean archipelago is vividly evident. Prehistoric temples crown hills, 17th-century fortifications stalk the coast, and a warren of tunnels – from catacombs to air-raid shelters – dig deep underground. Its riches have been here for centuries, if not millennia, but
Malta
is experiencing a moment. This tiny nation's buzz has been building to a crescendo in preparation for Valletta's stint as European Capital of Culture for 2018. Expect baroque, pop and international film festivals, plus a contemporary art biennial. Not to mention a laid-back lifestyle born out of proximity to warm sea, beaches and more than 300 annual days of sunshine.
The allure of the Danish capital is no secret, as travel to the city has increased by more than 80% over the past decade, according to
Travel + Leisure
. But that doesn't mean Copenhagen has already been discovered, as a host of new dining and drink options have opened in recent months, the magazine reports. Apollo Bar & Kantine looks particularly enticing as a showcase of the "New Nordic" food, beverage and design movement.
If I had the opportunity to choose from the list above, I would be bias a bit and choose the ones with the most beautiful pictures such as Denmark, Peru, Cambodia and South Korea. Which of the countries are 2018 goals for you?