STORY SERIES: IBADAN CHANGED MY LIFE EPP 19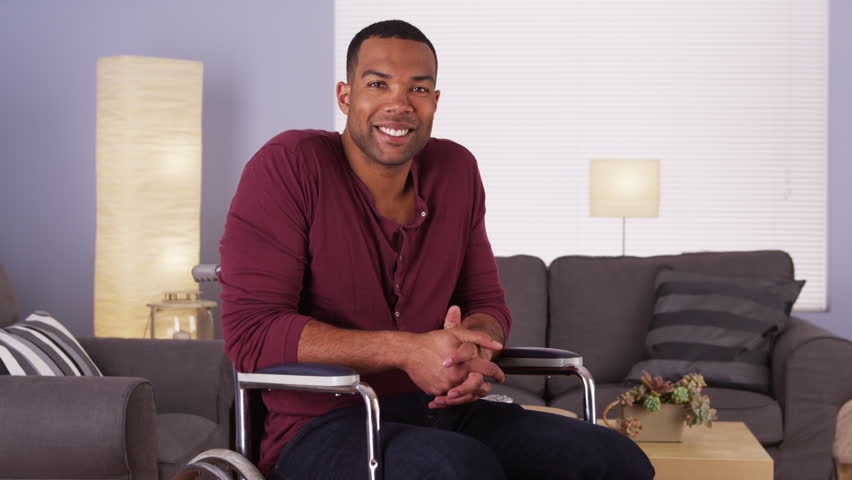 The crusade took longer than expected and the bus driver could be seen arguing angrily with sister Teshola behind.
'Abeg, my money no include time wasting o. After I drop una for Ibadan, I suppose still reach onitsha today'
, the driver shouted
'Oga calm down. We would soon close. You know we have to follow the leading of the spirit
', sister Teshola begged him
'Abeg, tell the spirit say another time. If not, I go leave o. I no get time for all these',
the driver said, wiped his sweaty face with his handkerchief and went back to seat in the bus.
Meanwhile, Pastor John was still leading intensive prayers but sister Teshola had to interrupt a bit by whispering something to him. I was elated as well because I couldn't wait to get back to Lagos.
I contacted Toba and informed him to collect the Aso - Ebi from driver Mukairu at Sango. He was expected to give me feedback as soon as he collects it. 2:45pm and we were still in transit. Toba called and informed me that he had collected the cloth already. I soon fell asleep. The bus stopped at an eatery and we all got down to eat while others went to use the toilet. There were other buses around. 20 minutes later, we all assembled and entered the bus. 4:15pm. The driver got down and complained that the bus was overheating. We had to come down, stretch our legs and wait till he had fixed it. He also poured water into a place around the engine before we continued the journey.
I was still asleep when I began hearing shouts of Joy. Alas! we were in Ibadan. It was dark already and shops were already closing. However, there was still a little city bubble. It was 8:32pm. We stopped at the church and Pastor John led us into five minutes thanksgiving before saying a prayer of dismissal. I took out my load from the bus and found my way back to the hotel.
'So this man will still travel to Onitsha this night?'
, I wondered as I watched the angry driver zoom off whilst playing some Igbo songs.
My alarm rang very loud and I thought it rang louder than usual. I sat on the edge of my bed, bent my head and slept off again when the alarm rang a second time.
'Just shut up!'
, I said as I switched it off.
There were piles of document on my table in the office. There were too many things I had to attend to and I just felt the world sitting on my head. I sent for Afolabi, the office clown.
'Have your seat',
I said to him immediately he entered.
'Thank you ma'
, he said as he entered.
'How are you doing?
', I asked
'I'm very well ma',
he said with a sheepish smile.
'Alright. Do you have an idea of any place in Ibadan where I can unwind or something? I know I just came back from a break but it didn't do any justice. I want somewhere different. Any help?'
He giggled.
'Ma, I'm a city boy. I know anywhere and everywhere in IB. Just mention it. Do you want to club or just chillax or something?'
I thought for a while.
'You know, its been a while since I clubbed. That won't be a bad idea'
'No shaking ma. We have Club 411. We have GQ Lounge. We have so many ma. But for your kind of person, I'll suggest, Home Arrest Club'
'Home Arrest?!'
, I exclaimed.
'Who gives their club such name?'
Afolabi laughed.
'Ma, that's the club of the biggest boys and girls in Ibadan. The business men and women all club there. It's not like all these cheap shake body clubs o. Ma, trust me now. I cannot fall your hand'
'Okay, Afo. I'll decide to trust you just for today. 6pm today and you will take me there. Will that be fine?'
'No shaking boss. Anything for you ma'
'Alright. That will be all. You can take your leave',
I said and continued checking my email.
'Ma, anything for your boy? Like, what did you bring for your boy from the break ma'
, he said, rubbing his palms together.
I gave him an
are - you sure - you - are - alright
look. He understood, nodded and took his leave. I hissed and continued checking my email.
I rounded up the day's work by 6pm. Afolabi was already by the car waiting for me. Toba was busy eating corn in the driver's corner and I noticed him putting the shaft beside the door.
'Toba, really?
', I said and he threw it away almost immediately.
'Ma, you'll really like this club',
Afo said as we zoomed off.
'Afo, please. You've said that already. Let me have a little space. Biko',
I told him.
We were already at Samonda when Afolabi called my attention.
'Ma, please I'm very sorry. Can I please beg you for a favour'
, he said
I sighed heavily.
'Afo, what in heaven's name is it again?'
'My uncle who just came back from Lagos said I should branch at the University Of Ibadan to collect some stuff from him. Please, I'm very sorry ma. It will be very quick ma. Actually, he just concluded his phd from UI and he's about leaving back to Lagos when he messaged me to come collect it'
I exclaimed angrily.
'Can't it wait till another day?'
'Ma, he's supposed to catch the next bus going to Lagos. Ma, it will be very quick and...'
'It's okay. It's fine. Toba, drive straight to UI',
I said and rolled my eyes angrily.
'Thank you ma. I appreciate you ma'
, Afolabi kept saying.
We got to the University Of Ibadan in no time and Afolabi began a series of calls to his uncle who was nowhere to be found. My patience was almost running out when a man in a wheel chair approached us. I assumed he was one of the random handicapped men until Afolabi prostrated to greet him. They spoke very briefly and the man handed a black polythene bag to Afolabi who thanked him. Just when I thought it was time for us to leave, the man moved his wheel to my side. I had a confused expression.
'Hello. Thanks for bringing him here. He explained it was quite a tight moment',
the man said
'Oh
', I scoffed.
'It's nothing'
, I said and faced forward thinking he would leave.
'I'm Emeka
', he said with a smile.
'Okay? Nice to meet you, Mr Emeka',
I said while giving Afolabi a questioning look.
'I'm his uncle from his mother's side. His mom's brother. His mom is Igbo just in case you're wondering
', Emeka explained.
'Oh, I wasn't even thinking about that. You know what, it was very nice meeting you, Mr Emeka. I'm heading somewhere and time isn't on my side'
'Okay. I'm sorry for taking your time but you didn't even tell me your name'
I swallowed hard because I was loosing my patience.
'Harriet is the name. Have a great day',
I said and gestured to Toba to zoom off.
I watched from the rear mirror as Emeka watched the car zoom off. What's with that guy though?, I wondered.
(
TO BE CONTINUED
)
(Read Episode 18
HERE
)
Photo Credit
- Google
EMETE