MOVIE REVIEW:10 DAYS IN SUN CITY
10 Days In Sun city
is one movie I really anticipated majorly because the trailer was quite everything and
Adesua Etomi
was in it. I for sure knew
RMD
would make a great performance. He's good like that! Of course, I knew it was going to be really funny!
Like I mentioned in my last review, I pretty really wanted to see
Wonder Woman
in the cinema only to discover it was no longer showing. I was pretty sad. Also,
Alter Ego
is not yet out in Ibadan Cinemas. It would be out on July 21. I actually thought it was out because I saw the pictures from its premier on Instagram. I can't wait for it to be out! However, I saw
Kunle Afolayan'
s latest film, '
ROTI
' as well as
Ajuwaya
. Expect my review on them pretty soon!
RELATED
:
MOVIE REVIEW: ALAKADA RELOADED
Ayo Makun
a.k.a
AY
has achieved quite a feat in the movie industry being a comedian. His first ever movie project,
30 Days In Atlanta
was a hit back to back. His second project,
A Trip To Jamaica
was star studded and should have been a hit but just like
Alakada Reloaded,
he failed in his attempt. Now, whether his third and latest movie is a hit or miss, you would get to know from the review.
CINEMA EXPERIENCE
I went in company of my bobo. There were a lot of people at the box office and I wasn't too sure if they came for the movie. We got there at the last minute. The cinema was already set, people were inside already and as a normal ritual, adverts were been shown before the main movie when we entered. The cinema hall was so filled up that we couldn't get any space at the back. There were a few empty seats in front and we had to scurry to get one. This was my first time ever of sitting in front to see a movie. I always sit at the extreme back. I feel I can get a better experience there.
RELATED
:
MOVIE REVIEW: ALIEN COVENANT
MOVIE REVIEW
PLOT
The movie centers around the life of Akpos and his girlfriend, Bianca. They both love and adore each other. Bianca is a poor girl with big dreams. However, Akpos has even bigger dreams as he plans to make sure Bianca succeeds in her endeavor. He believes she is a queen and would do very well if she goes for Miss Nigeria.
He takes her to the city and introduces her to his notorious friend whom he believes would be able to lead her aright. However, his friend who made it big in Lagos through crooked means decides to also tow Bianca in that same line by introducing her to a man who could help her on the condition of sleeping with her. Bianca refuses the man's advances that was almost tilted towards rape. She informs Akpos who takes her away from his friend after few insults.
She eventually goes for the pageant and wins. Through the pageant, she is discovered by a wealthy man who is called Otunba Williams known as Chief. Finally, Akpos and Bianca gets to meet with Chief who promises to sponsor Bianca for in her other career. However, unknown to them, the man had ulterior motives. He developed a liking for Bianca and wasn't too comfortable that Akpos was actually going to be travelling with them for the launch of his business that would be held in Sun City, South Africa.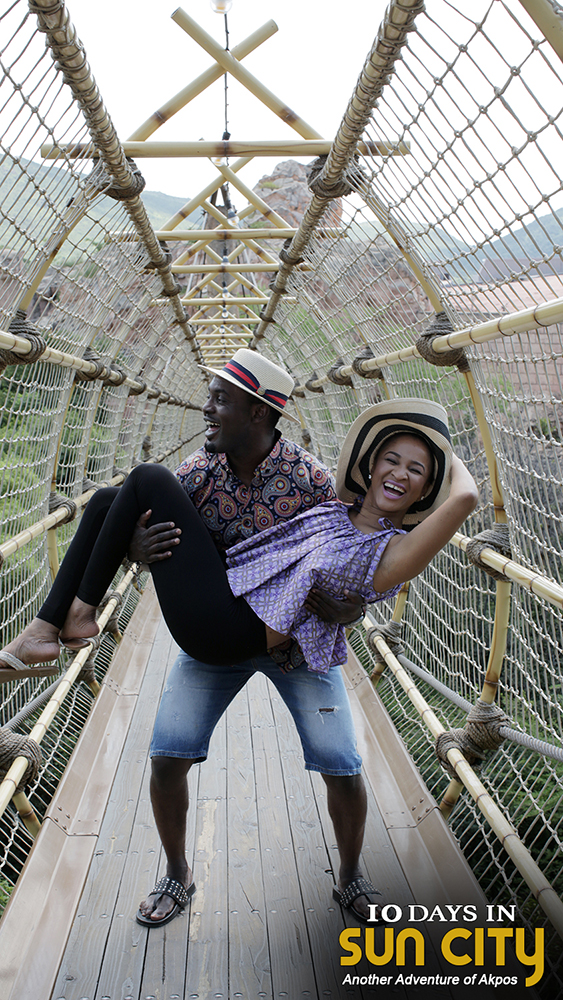 They eventually travel to Sun City and Bianca is trained on everything she needs to know about the beauty pageant so as to win. She gets new clothes and is trained on how well to walk. She gets in tune with a new kind of life. Meanwhile, Akpos in his own notorious ways is fully feeling the city and the experience. He goes around with different girls even though he does it innocently. He was so engrossed in his escapades that Bianca felt that she was no longer getting enough attention from him.
On noticing this, Chief decides to seize the opportunity by making advances towards Bianca. He got her attention and surprised her with a beautiful portrait of herself and a wonderful necklace. She felt on top of the world. He also realized that to get his plans into full action, he needed to get rid of her boyfriend cum manager, Akpos.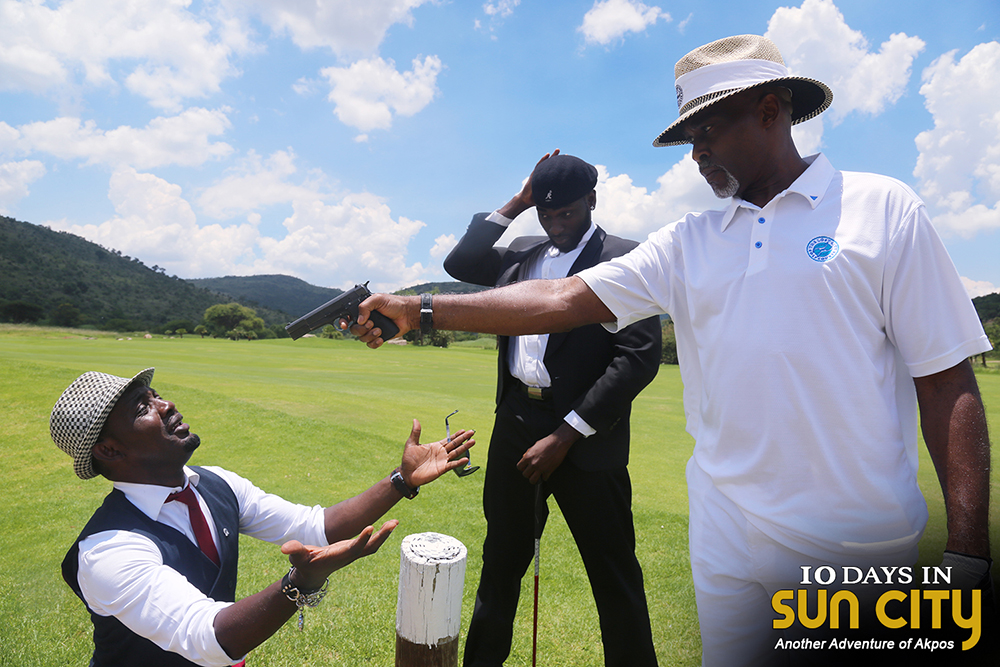 He met with Akpos at a field and discussed with him about how he wanted to give him tickets to another country where he could get the opportunity to live a great life. At the end of the meeting, he threatens to kill Akpos if he doesn't stay away from Bianca. Akpos leaves the place and goes in search of Bianca. When he finally sees her, she refuses to give him a listening ear because she feels she has been neglected for too long.
The final day of the launch of his business finally comes and he feels he has succeeded in getting rid of Akpos. Bianca is beautifully dressed in a gorgeous red gown and is very sad because one of the ladies who worked with the Chief revealed his plot to her and she came to realize that Akpos wasn't at fault after all. She is very much hopeful that Akpos would come save her. The launch was still ongoing when Akpos bursts into the place with a new friend he made.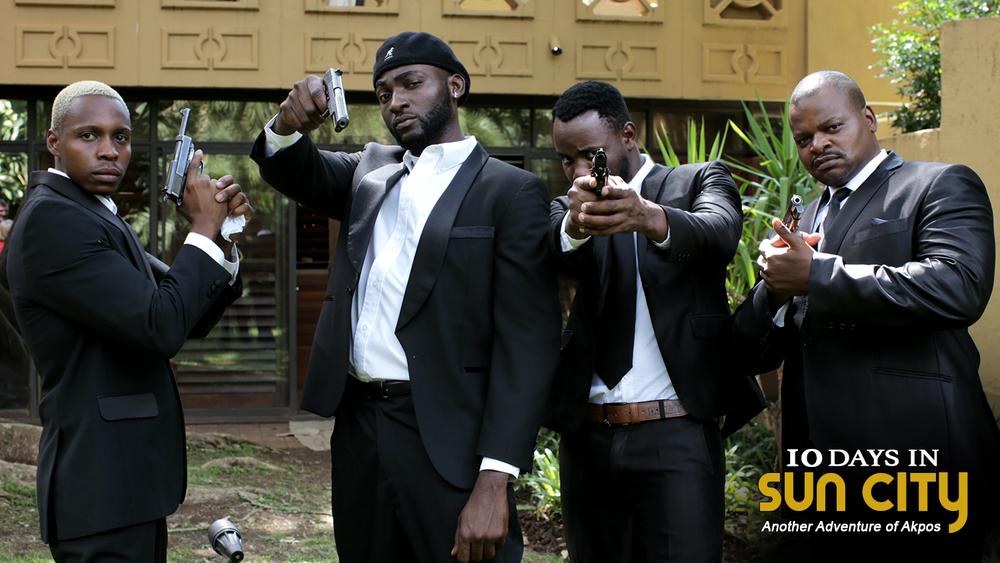 The entire place is in total commotion. Akpos new friend accompanied Akpos because he wanted to revenge the chief because just like Akpos, he stole his girl. There is commotion as gun shots fill the air. The people in the hall begin running helter skelter and even 2baba, the invited celebrity who was behind the piano, was on his heels. A big fight ensued in the hall among the chief's boys and Akpos.
Akpos fought with everything within him and at the end of the day, he got his Bianca far away from the chief.
MY COMMENT
Well, this movie is typical of an
AY
movie filled with comedy and drama. It followed the same trend of events like
A Trip To Jamaica
whereby a fight had to ensue at the peak of the movie. It was quite a good movie and served as a major cure for the day's stress. However, it could have been better. The actors were at their best. The cameras and everything were on point. Sound Quality was top notch. What then should have been better? The story-line. The story-line is too cliche. Yes, these things happen whereby people are promised gold in a foreign country but meet terror when they eventually get there. However, it was still too cliche. There was nothing special. Nothing distinct and worthy to talk about after a while.
AY
has everything right but he needs to get a good story next time and as the comedian he is, adding comedy is never a bad idea. Aside from this, he did very well and this is a pretty enjoyable movie.
RELATED
:
MOVIE REVIEW: THE BOSS BABY
MOVIE SCORE
59/100