MOVIE REVIEW: ALIEN COVENANT
Hearing from your blog readers brings nothing but joy to the soul!
*breathes in fresh air*
So, one of the blog readers suggested I start up a trend on here. She commented that I should start doing a review of movies I watch in the cinema so that it can give them an idea of whether or not to see the movie. I found that brilliant and I decided to take up the challenge and trust me, I would be as real and truthful as I can ever be.
On my last post about current movies showing in the cinema, I mentioned that I was going to see the movie -
Boss Baby.
If you missed the post, click
HERE
to check it out. However, when I got to the cinema, Boss Baby wasn't showing for the night. I was left with some other movies and I decided to see AliEN: Covenant instead since the attendant said it was interesting. Actually, two things happened.
Now, I met with a male attendant who was selling snacks at the filmhouse section and asked for his advice. He said the two top interesting movies showing were XXX acted by Vin Diesel and Alien: Covenant. He however told me to watch XXX as it is more interesting. So, I went to the box office section to get my ticket. The attendant was a lady and she advised me to go for Alien: Covenant instead. She even went as far as allowing me watch the trailer. That's how I got the ticket for Alien: Covenant. Little did I know. I can conclude that guys have better movie taste than ladies. I'm serious!
MOVIE REVIEW
PLOT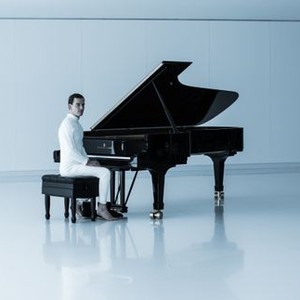 Alien:Covenant is a horror movie about a group of men and women or is it guys and ladies now? Anyway, it's about males and females who travel to earth in order to secure something. A treasure, maybe? It started with a man who wore a body hugging cloth...more like a swimsuit calling another man his creator. He then asked his creator that if he is his creator, who then created him. I was like
ghenghen
at this point. In my mind, I thought the movie was going to make sense. Suddenly, I saw some other people in something like a rocket - aeroplane in somewhere like space. They were
sha
talking and all and were calling a robot voice their mother. Later on, they decided to go to a deserted place in earth where demons exists unknown to them. The first group left.
Two of the men were doing stuff and inhaled something that turned out to be demonic elf - looking creatures. They started behaving somehow and when the other people around tried to help them, the situation aggravated and at the end of the day, the demon bursted out from their back to the terror of the people there. That's when the group realized that they were in danger. They began running helter skelter till they saw a man that led them to the inner part of the deserted area. The man was a music lover and so, taught one of them music. However, the demons were still creeping around and started killing them one by one.
Back on the rocket like areoplane, the second group were trying to get in touch with the first group on earth but couldn't. The leader whose wife was part of the first group on earth decided to risk it and go in search of the first group. Some disagreed but at the end of everything, they flew down to join the first group on earth. When they got to earth, they also met the inherent terror and that's how the demon killed most of them and only like three of them survived because a jet came to carry them back to the rocket like aeroplane. Meanwhile, the head of all the demons followed them inside the jet.
When they got back to the rocket like aeroplane, they were excited that they survived until the head of the demons alerted them that one of the demonic creatures was inside the rocket like aeroplane. The lady and guy who survived then went in search of the creature to kill it. The creature had already killed two people in the rocket like aeroplane. They ended up killing it. At the end of the movie, they decided to rest in their tub which is were they usually stay. The lady covered the tub of her partner while the head of the demons covered the lady's tub and when she asked him a question and he gave her a demonic smile, she realized he was evil and started screaming and crying till she died. That's how all of them died and the head of the demons started incubating little demons.
MY COMMENT
This movie is pure rubbish and except you like movies without a reasonable structure like AY's
A Trip To Jamaica,
then you can go and watch it. Nevertheless, it could pass for a little entertainment if you are a horror - movie lover. The movie has no moral lesson and is a futuristic sci - fi plotted in 2150 or so. I watched it for N800. To me, that was simply a waste of my money and time.
MOVIE SCORE
25/100
Thanks For Reading!!!💗💋
EMETE