HAPPY MOTHER'S DAY!!! - 10 WOMEN THAT WOULD INSPIRE YOU + 10 NIGERIAN BEAUTIES WE ARE CRUSHING ON
HAPPY MOTHER'S DAY!!!
Mother's Day is such a great time to appreciate our mothers for a job well done. Life has a way of making us very busy and not finding time to appreciate those that matter in our lives. That's why I'm very grateful that the world always keep a date and time to celebrate great people such as '
Father's Day', 'Mother's Day', 'Worker's Day', 'Children's Day', 'Valentine's Day',
etc.
Mother's Day is specially dedicated to our Mothers. For every female in the world - whether married or unmarried - had ourselves celebrated on the International Women's Day. I did a great post specially for that day. If you missed it, you missed out. However, you can check it out by clicking
HERE
.
Our Mothers are very special and are great entities. They deserve to be celebrated for numerous reasons. For carrying us for months, it's something they should be celebrated for. They had options of taking us out especially those that got us through pre - marital sex or times when there was no money to fend for themselves not to talk of us. For all the tears, pains and sufferings they went through for us has given them a seat among great Queens especially those who were physically and mentally abused by their husbands but chose to stay all because of us. They deserve all the hugs and kisses in the world. You know what your own mother has done for you. If you really appreciate her, do something that will make her smile today. If you haven't called her to celebrate her, please do so. She deserves it and more. For our wonderful brothers and sisters who have lost a great gem like their mothers, you can remember them by doing something sweet for a mother figure you look up to. Nothing is too big or small.
To celebrate our mothers on the blog today, we will be dishing out 10 women who are worthy of inspiring us. Also, we would be showcasing 10 female beauties we are crushing on. I'm sure you will crush on them too when you see them. It's a happy day today. Enjoy the post!
10 WOMEN THAT WOULD INSPIRE YOU
1.
FOLORUNSHO ALAKIJA
Folorunsho Alakija is the second richest African woman. She is also the third richest woman of African descent in the world. She is a business tycoon involved in the fashion, oil and printing industries. She is also ranked by Forbes as the richest woman in Nigeria with an estimated net worth of $2.1 billion. She is listed as the second most powerful woman in Africa after Ngozi Okonjo-Iweala and the 87th most powerful woman in the world by Forbes. Folorunsho was born in 1951 to the family of Chief L. A. Ogbara in Ikorodu, Lagos State. Folorunsho has a foundation called the Rose of Sharon Foundation that helps widows and orphans by empowering them through scholarships and business grants. Her company is also a major sponsor of the Agbami medical and engineering scholarship scheme, one of the most reliable scholarship scheme in Nigeria with over a thousand people yearly as beneficiaries. She also founded the Folorunsho Alakija Scholarship Scheme (FASS) which has consistently aided quite a number of indigent Nigerians who can not afford good and quality education. On 1 July 2013, the federal government of Nigeria inaugurated the National Heritage Council and Endowment for the Arts and appointed Alakija as vice-chairman of the body. Her nephew is the British-Nigerian, DJ Xclusive. She is the National president and lifelong trustee of the Fashion Designers Association of Nigeria (FADAN). On 9th March, 2016 she became the first female Chancellor (Osun State University renamed Bola- Ige University) in Nigeria. Folorunsho started her career in 1974 as an executive secretary at Sijuade Enterprises, Lagos, Nigeria. For all of us who are towing the road of success, this mama is a great inspiration to us all!
2
. LINDA IKEJI
Linda Ikeji is one of Africa's finest bloggers blogging it and living it too. Linda takes out time to inspire and motivate girls through her Self-Made Project every year, regardless of the money she doles out to her blog readers regularly. She is worth billions of Naira and her mansion in Banana Island located in Lagos is worth over N800 Million. She is one blogger who is fond of giving back to the society through her giveaways and currently through her self - made woman project. She is an inspiration to many.
3.
ARESE UGWU
Arese is the Head of Wealth Management at Partnership Investment Plc. She is responsible for building the company's wealth management division, through business development and growing existing client relationships. She heads Partnership Investment's internal committee for corporate social responsibility, which has helped raise funds for several education initiatives. She sits on the boards of Partnership Securities Ltd (a subsidiary of the group) and House of Tara International Ltd as a non-executive director and is an associate member of WIMBIZ (Women in Management Business & Public Service). Her book on finace has helped many women conquer financial boundaries. This strong, fearless and bold woman is assuredly an inspiration to all women.
4.
TARA FELA DUROTOYE
Tara Fela-Durotoye is a Nigerian makeup artist and lawyer. A pioneer in the bridal makeup profession in Nigeria, she launched the first bridal directory in 1999, set up international standard makeup studios and established the first makeup school in Nigeria.She is the founder and CEO of House of Tara International and creator of the Tara Orekelewa Beauty range, Inspired Perfume and the H.I.P Beauty range. In 2007, She was awarded the Africa SMME Award and the Entrepreneur award in South Africa and in 2013, Forbes listed her as one 20 Young Power Women In Africa. She has several outlets around Nigeria and is married to a fantastic husband, Fela Durotoye. Being a very godly woman, she is an inspiration to every woman.
5.
MO ABUDU
Mosunmola Abudu is a talk show host, TV producer, media personality, human resources management consultant, entrepreneur and philanthropist. She has been described by Forbes as "Africa's Most Successful Woman". In 2013, she launched Ebonylife TV, a multi-platform broadcaster set to reach Africa's most important target demographic, the custodians of the present and the future. She is also one of the brains behind the highest grossing movie in Nigeria 'The Wedding Party' and she is currently pioneering the release of the sequel 'The Wedding Party 2'. Her Talk show 'Moments with Mo' has been a voice through which many have been able to air their views concerning pressing issues. She is a great role model to many.
6.
BETTY IRABO
Betty Irabor is a media mogul and founder and editor of Genevieve Nigeria, one of the leading fashion and lifestyle magazines in the country. She is also a philanthropist, mentor for countless women, and a champion for breast cancer awareness through the Pink Ball Foundation. This ageless beauty clocked 60 some weeks ago and threw a 90's themed birthday party. Her free spiritness makes her a great inspiration to many.
7.
OBY EZEKWESILI
Obiageli Ezekwesili is a Nigerian chartered accountant. She was a co-founder of Transparency International, serving as one of the pioneer directors of the global anti-corruption body based in Berlin, Germany. She served as Federal Minister of Solid Minerals and then as Federal Minister of Education during the second-term presidency of Olusegun Obasanjo. Since then, she served as the Vice-President of the World Bank's Africa division from May 2007 to May 2012. While working for the government as the Pioneer head of the Budget Monitoring and Price Intelligence Unit (aka Due Process Unit), she earned the sobriquet of "Madam Due Process" for the outstanding work she did when she led a team of professionals in public procurement or contracting at the Federal level in Nigeria. Ezekwesili was instrumental to the start of the viral #BringBackOurGirls campaign on social media, which trended internationally. This is one of her greatest achievement as she never relented until the girls achieved freedom one after the other and is still on her toe for the release of the others. She is a mother indeed.
8.
CHIMAMANDA NGOZI ADICHIE
Chimamanda Ngozi Adichie grew up in Nigeria. Her work has appeared in various publications, including
The New Yorker, Granta, The O. Henry Prize Stories
, the
Financial Times
, and
Zoetrope
. She is the author of the novels
Purple Hibiscus
, which won the Commonwealth Writers' Prize and the Hurston/Wright Legacy Award, and
Half of a Yellow Sun
, which won the Orange Prize and was a National Book Critics Circle Award Finalist, a
New York Times
Notable Book, and a
People
and
Black Issues Book Review
Best Book of the Year; and the story collection
The Thing Around Your Neck
. Her latest novel
Americanah
was published around the world in 2013, and has received numerous accolades, including winning the National Book Critics Circle Award for Fiction and The Chicago Tribune Heartland Prize for Fiction; and being named one of The New York Times Ten Best Books of the Year.
A recipient of a MacArthur Foundation Fellowship, she divides her time between the United States and Nigeria. Though a feminist, she is a voice to many women all over the world.
9.
IBUKUN AWOSIKA
Ibukun Awosika is the Chairman, Board of Directors, First Bank of Nigeria Limited, Nigeria's premier and most valuable banking brand. She is also the founder and Chief Executive Officer of The Chair Centre Group. Ibukun chairs a number of corporate and not-for-profit boards amongst which are: House of Tara International and Afterschool Graduate Development Centre (AGDC), a facility which she promoted to help address youth employability and enterprise issues in Nigeria. She sits on the boards of Digital Jewel Limited, Cadbury Nigeria Plc., Convention on Business Integrity (CBI) and the Nigerian Sovereign Investment Authority. She was Chairman, FBN Life Assurance Limited, FBN Capital Limited and Kakawa Discount House Limited. She is a great force to reckon with in the business world and an inspiration to many women in the career world.
10.
TY BELLO
T
oyin Sokefun-Bello, better known as TY Bello, is a Nigerian singer, songwriter, photographer and philanthropist. TY has taken pictures of local and international celebrities all over the world including Arnold Schwazzenegger. She is known as the brain behind Olajumoke Orisaguna's success story which has served as a great inspiration to many. Her love for God and people makes her a great inspiration to women.
RELATED:
CELEBRATING INTERNATIONAL WOMEN'S DAY: WOMEN TAKE IBADAN
10 BEAUTIES WE ARE CRUSHING ON
Simply spoil your eyes on these great beauties we have in Nigeria.
1.
AGBANI DAREGO
2.
ADESUA ETOMI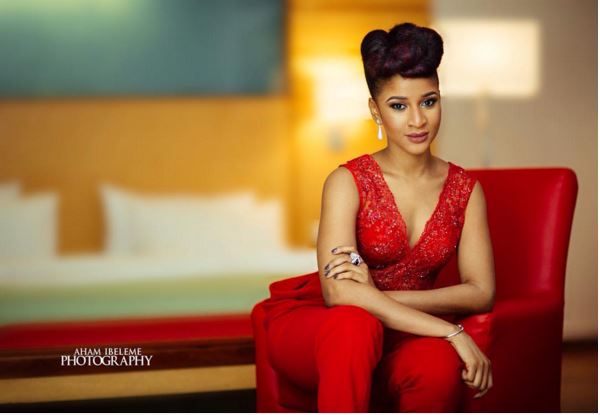 3.
DEBBIE COLLINS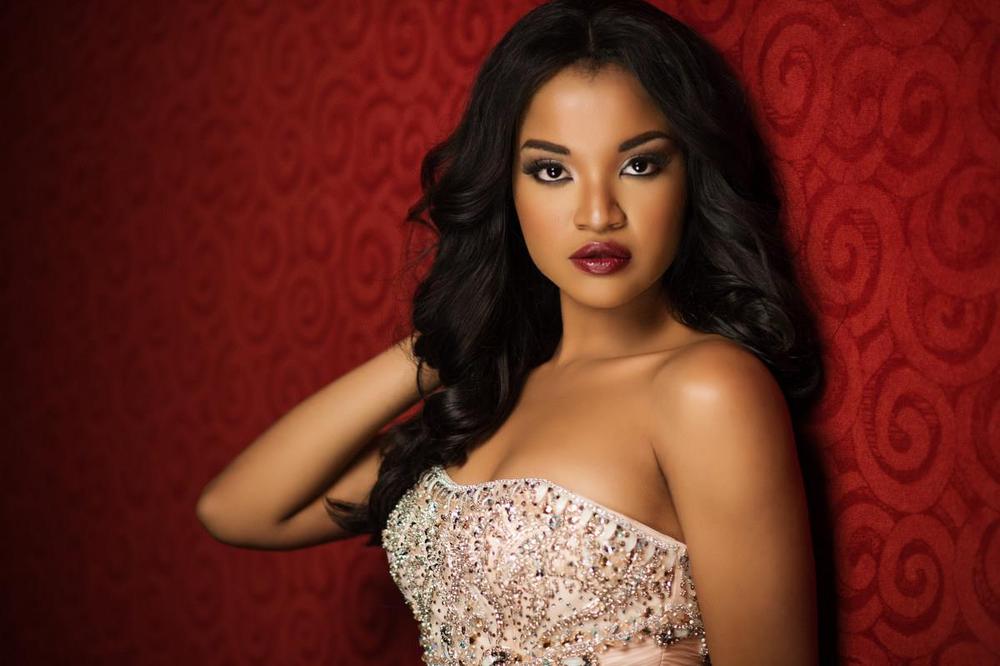 4.
AMINAT AYINDE
5.
UNOAKU ANYADIKE
6.
ENUKA OKUMA
7.
ADEOLA ARIYO
8.
YAYA DACOSTA
8.
ADAORA AKUBILO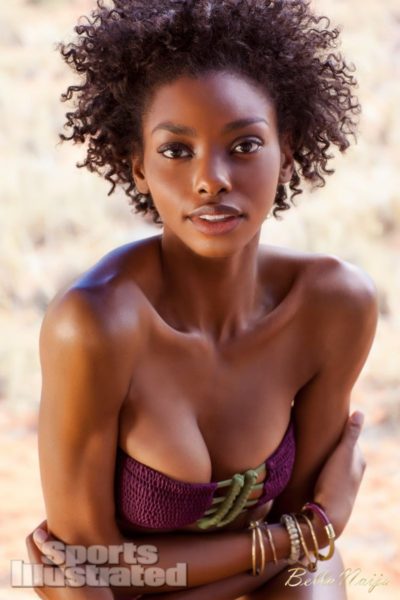 9.
SLYVIA NDUKA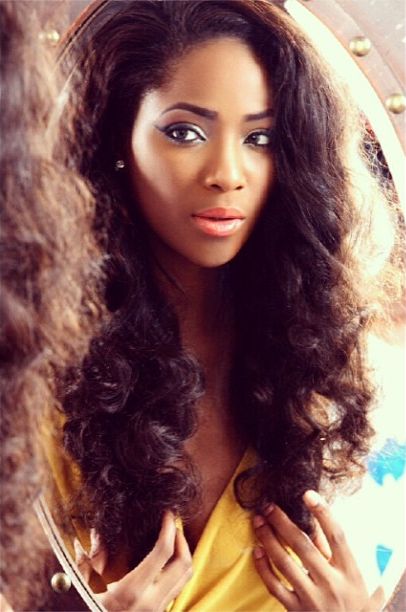 10.
MEGALYN ECHIKUNWOKE
CHAI
!!!! See Nigerian Beauties! I could have put myself but
una go talk say
I'm been biased. Don't worry. We too, we are fine.
HAPPY MOTHER'S DAY!!!
PhotoCredit:
Google
Thanks For Reading!!!💋💗
EMETE