3 TOP CINEMAS TO VISIT IN IBADAN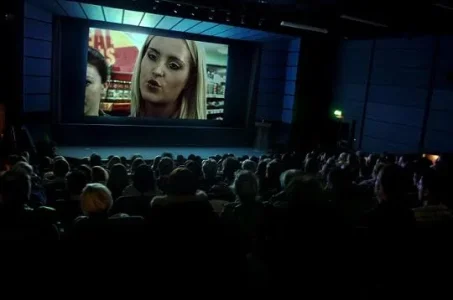 I don't know if it's only me but I feel life issues could get in the way once in a while. Life issues like stress, fatigue etc and we all have to find a way to unwind. My best way of unwinding nowadays is by visiting the cinema. There is this comfort and peace that comes with seeing a movie with other people in a large room with a big screen whilst munching on popcorn or small chops and a soft drink.
I'm very sure there are other people like me and you are tired of visiting the same cinema all the time. This post has got you covered with the 3 top cinemas to visit in Ibadan. Enjoy!
3 TOP CINEMAS TO VISIT IN IBADAN
1. Viva Cinema
The Viva cinema is located at the city center of the state capital Ibadan. The cinema which was officially opened in 2015 had the company body, Viva entertainment partner with Pepsi to bring undiluted cinema experience right inside the Palms Shopping Mall in Ibadan. These two world class brands came together to redefine the entertainment landscape of the ancient city of Ibadan.
Since its inception, students of the University of Ibadan and the Polytechnic Ibadan have frequented the cinema. If you're looking for a cinema in Ibadan that encourages relationships and bonding among friends and families, then you should head for Viva cinema.
The Viva cinema schedule is flexible and promotes the culture of relaxation outside of the home. Viva Cinema showtime begins from 10am. If you find yourself visiting, Viva Cinema is the best pace to see the best movies showing at the Palms Cinema in Ibadan.
2. Ventura Mall FilmHouse, Samonda
The Ventura mall filmhouse is the first cinema in the largest city in West Africa. Located in Samonda, this cinema in Ibadan is designed such that its operation style incorporates complimentary multifarious features such as fame arcades, ice cream café, food concession, toys shop, digital cinema, 3D cinema and a club for the kids.
This is one of the cinemas in Ibadan that sees a good number of people trouping in to watch one latest box office movie or the other. Along with block buster movies and animations, this cinema also treats its visitors to a viewing pleasure of the latest Nollywood movies especially those having raving reviews. The cinema has a couple of facilities that makes it a perfect hangout destination in Ibadan.
3. Heritage Mall Filmhouse, Dugbe
The filmhouse cinema is situated in the popular heritage mall at Dugbe, Ibadan. If you desire to see top-rated movies while also experiencing fun at its peak, then you should go to this cinema.
With less than 2000 naira, you get to watch the latest blockbuster and box office movies. In this cinema, the ticket prices are quite cheaper during the weekdays. Although there is no lounge in this cinema, the other facilities and refreshments will thrill you anytime you go see a movie there.
You can get refreshing soul food at the Ice cream café, and treat yourself to some wraps of shawarma, hot dog, waffles with toppings or a milk shaker combo as your pocket can afford. This cinema is unique as it allows for accessibility to individuals using wheel chairs.
Unlike their counterpart in ventura, there are no late night shows in this cinema. The cinema has four screens with a stadium seating in each viewing room. For an extra fee of N500, you get to watch the latest release movies and animations in 3D.
When next you are looking for a place to see a movie, these three should come in handy. Have fun!
PhotoCredit - Google
Side Gist - Whollup guys! *In Jenifa's voice*, How is you???? Well, I no too get gist for una so but I'm pretty excited about something that I'm doing a countdown for. I would be giving you all details about it small small because in the end, it's going to be something of Joy for all of us. Have a great day. BTW, I'm so stressed out. I had a test today alongside so many classes. Talk about me very anxious to graduate.
THANKS FOR READING!!!💗💋
EMETE