THE TOKE MAKINWA STRATEGY - AN IMPORTANT LESSON TO BE LEARNT
(
PhotoCredit
-
PULSE NG
)
When Toke Makinwa's book came out in 2016, she received a lot of bashing and criticism because of the plot of her story - whether it was a story book or a motivational/inspirational book directed at people in toxic relationships, we can't totally say. However, what people failed to understand is that she started a new movement or better still, a new strategy whereby you monetize your situation. Did she get profit from this? Of course, she did!
'
ON BECOMING
' was the beginning of great things in her life and even more to come. It exposed her to a whole lot of great brands both nationally and internationally. Importantly, it put her in the limelight which helped her to sell her '
market
'. She was able to buy herself a range rover, nice and flashy clothes, bags, shoes and all the luxurious stuffs. Importantly, she was able to start her own bag industry. It all happened because she put her seemingly pitiful situation as some people might think, in a book.
The most important thing is that it worked for her. She didn't sit down to mourn her situation for the rest of her life. Her husband was hooked with another woman. Worst still, he had a child with the lady. She put it all in a book and made all the money she needed at the time and counting! Now, people are getting smarter.
The next to embrace the strategy was Olayode Juliana AKA Toyobaby of Jenifa's Diary. Just when people where wondering why she was no longer in the popular comedy series and rumors were flying about her fight with Funke Akindele, she surprised everyone by putting out a book. You want to know what really happened? I've got it all in a book. It's in
REBIRTH!
(
PhotoCredit
-
Blogspot
)
REBIRTH
was able to capture the heart of many Nigerians. I mean, who doesn't love a grass to grace story? There are so many things we all wanted to know about our dear Toyobaby. I mean, Nigerians love gist na! She let us into her age, her life before the fame, her life during the fame and more. Unfortunately, she really didn't precisely state what happened between she and Funke but instead, she was able to emotionally divert our attention to her shame before the fame story. We were sorry about all she had to go through and we were happy about how she was able to conquer that we forgot the main reason why we got the book!
Did it work for her? Of course it did! She's getting more shows, more interviews, more brands are calling her and even getting more movie scripts! You know, we can all tell from their Instagram 'show off'. And now, the latest of the latest - Laura Ikeji. Just like she said, people have criticized her for being overly hyperactive on the gram. Being too happy and all that. Finally, she gave her critics the best reply yet -
HOW TO MAKE MONEY ON INSTAGRAM.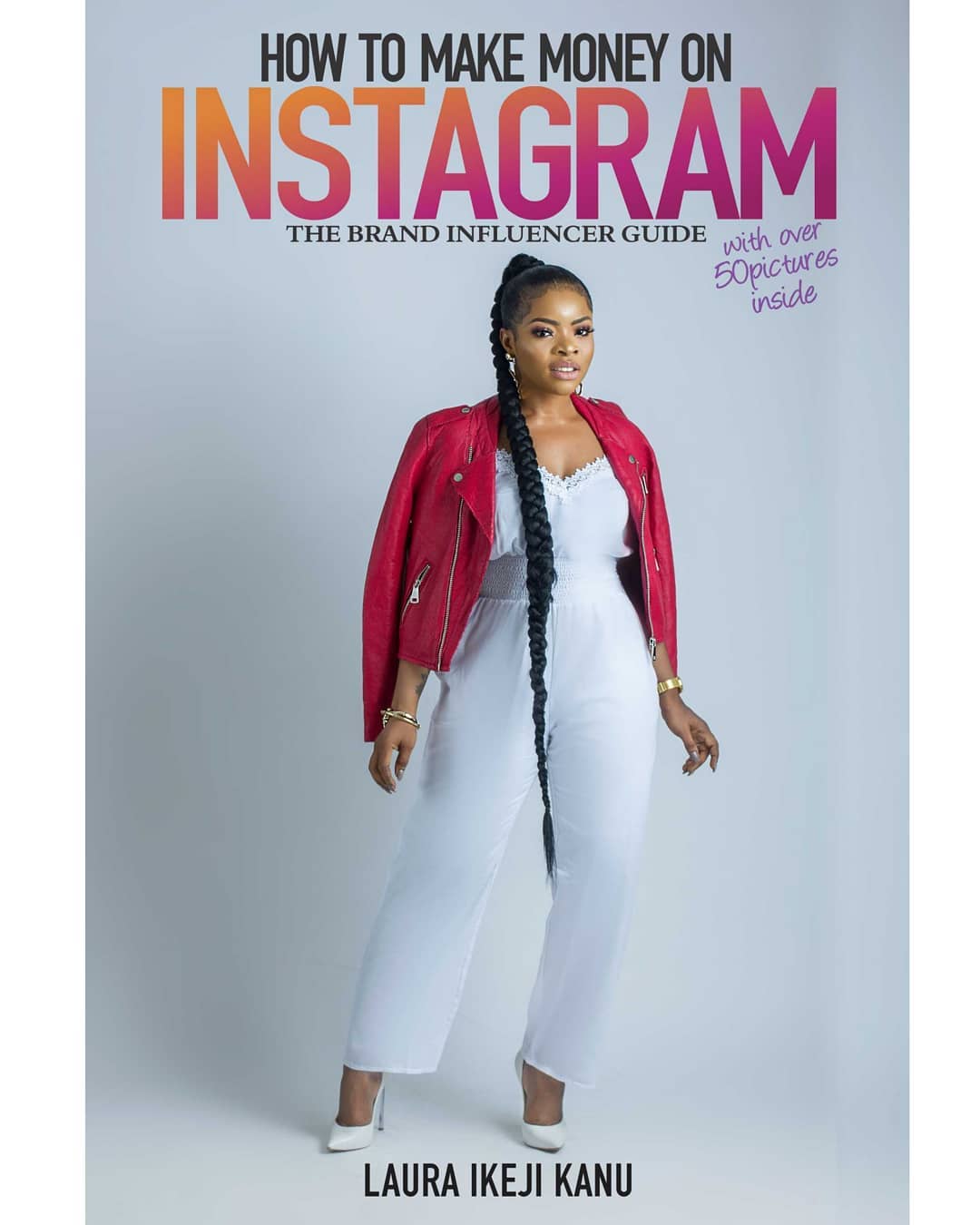 (
PhotoCredit
-
BellaNaija
)
People are yet criticizing her and calling her names for authoring such a cliche books. Fortunately for her, celebrities are coming out to support her and also buy the book. Funny enough, the same people calling her out for authoring such book are the same people that would rush to buy the book or better still, wait till it becomes pirated and is on everyone's PDF Drive because 'curiosity kills the cat', you know.
Laura Ikeji would make a whole lot of money from her book. Infact, 2018 is already her year no matter what anyone says. So what can we learn from all these? The need to stay strong and wise is very necessary and if possible, if you have the mind, you can put it all in a book. We will buy!
EMETE