I damned all the rules of not seeing any movie this exam period by going to see
ROTI
only because of one reason -
it is a Kunle Afolayan Movie
. And you know the hype that always go with all his movies? But I'm glad his movies are always worth the hype in the end. Remember
Figurine
?
October 1
?
Phone Swap
? He's a good movie producer, director and actor. So, once I heard that
ROTI
was showing in the cinemas already, I dropped my books and ran to the cinema.
RELATED
:
MOVIE REVIEW: 10 DAYS IN SUN CITY
CINEMA EXPERIENCE
I took a cab to
Ventura Mall
so I could see
ROTI
at the
FilmHouse Cinema
there. Unfortunately,
ROTI
was not yet showing there. The lady at the Box Office told me that it was however showing at the
FilmHouse Cinema
in
Heritage Mall
at
Dugbe
. So, I had to take a bike straight to
Dugbe
. This was my first time of seeing a movie at the cinema there. The receptionist was cool and informed me that they are ahead of the other
FilmHouse Cinema
at
Ventura
when it comes to releasing movies because they have 4 screens while the one at
Ventura
has just 3 screens. However, the cinema hall in
Ventura
is bigger than the one in
Heritage Mall.
RELATED
:
3 TOP CINEMAS TO VISIT IN IBADAN
MOVIE REVIEW
PLOT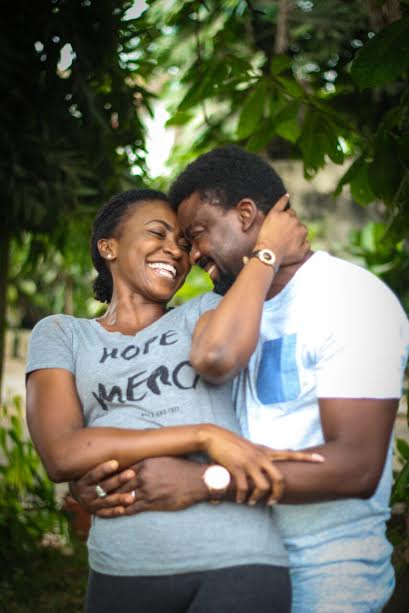 The movie is about a couple played by
Kunle Afolayan
and
Kate Henshaw
who are happily married but have not had it pleasant when it comes to childbearing. Kate has experienced 3 miscarriages and one still birth and this has made her and her husband very sad.
However, Kate finally gives birth to a baby that eventually stays and does not die like the other babies. They therefore name the baby '
DUROTIMI', 'ROTI
' for short.
DUROTIMI
means
Stay With Me
. Durotimi is played by Kunle Afolayan's biological son. Prior to the birth of Roti, Kate has always been having a nightmare where she hears a baby crying in the night and she goes about in a flowing gown looking for the child and when she's about to get the location, she wakes up.
After the birth of Roti, Kate is always conscious of Roti. She makes sure to pay attention to him just in case she notices anything strange or funny. However, she notices that Roti has always been crying since he was little. So, she and Kunle visits the hospital and gets the shocking news that he has a hole in his heart. This leaves both parents destabilized and kate keeps on crying. The doctor informs them that he needs an immediate surgery which is carried out and Roti becomes okay
The family become very happy and for a long time, Roti is healthy and shows no sign of sickness. However, one day, while he was in school, he slumps and is rushed to the hospital. Kate and Kunle are called and they both rush to the hospital where they are told that he needs another surgery. Another surgery is performed but unfortunately, he dies.
Kate cried herself out and tries to go meet her dead son but she's held back by the nurse and her crying husband. This is the beginning of their woes. Everything turns from bad to worse. Kunle's Mom comes visiting and assures her that Allah would restore her child regardless of the fact that she no longer has a womb.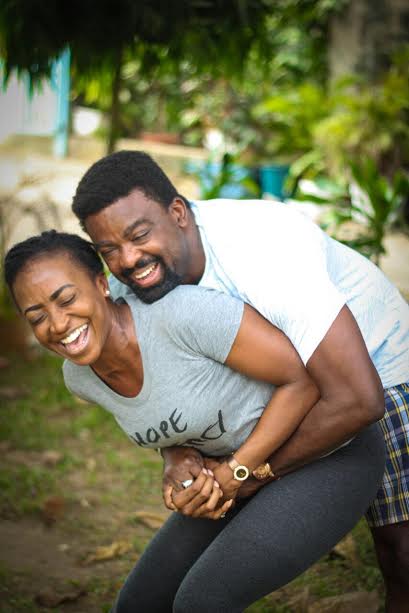 Years pass and they both soon forget their sorrows. From hanging out with friends and being there for each other, they are back to being one happy couple again with Kunle being husband goals in the movie.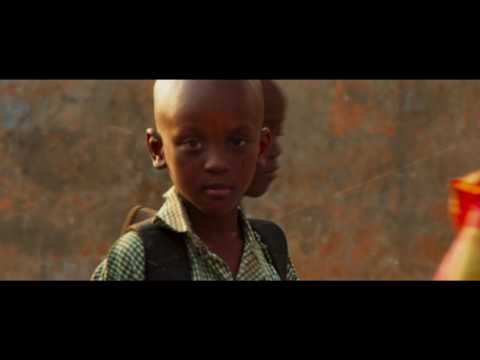 One day, Kate was going back home from an outing when she saw some school children coming back from school and saw a young boy who looked exactly like her dead son, Roti. He was among the school children and had a dirty uniform on. Kate couldn't believe her eyes as she stared at the boy in unbelief.
She drove home and informed her husband who refused to believe. She begged and begged him to accompany her so as to clear his unbelief. At last, he gave in to her plea and followed her to the spot where she saw the boy. After waiting for long at the spot and almost giving up, the boy finally showed up with his friends coming back from school. Kunle is very perplexed and drives home immediately.
Henceforth, she begins to visit the place daily just to catch a glimpse of the boy. It soon generates to she getting gifts for the boy. On an occasion when she was there for the usual, the boy's mother comes and threatens her, warning her to stay away from her son. The woman, played by
Fathia Balogun
, calls her evil and a thief. Kate drives home sad and in tears. Kunle is angry that she did all that. He consoles her and warns her not to go back there. The next day, he goes to apologize to the boy's mother and explains why Kate did all that showing the woman Roti's picture. The woman sympathizes with him. The next day, Kate also goes to apologize to the woman and they form a bond thereon.
From then on, Kate would bring gifts for the mother and the boy. It started with once a week to twice a week. Soon, it became a daily thing. On other occasions, she would carry the boy out. Things fell apart when the boy's father arrived from his travels and sees all the gifts and changes in the house. Kate comes to deliver a bike for the boy on an occasion and she meets the father of the boy at home. He threatens her and warns her never to come close to their house or son again. Kate returns home very sad again and cries her eyes out. Kunle is very angry with her for all she did but he consoles her nonetheless. Life becomes even worse than before as Kate refuses to talk to Kunle and might not even bath for days. Kunle is frustrated and shares his woes with his friend at a bar.
One day, Kate exudes unbelieving happiness and excitement. Kunle begins to wonder what might be exciting her all of a sudden. She tells him to go out and come carry her out when he gets back from work. He responds positively and goes out for work. When he arrives, he meets a silent house. He goes to their bedroom and sees that her clothes are no longer there. He picks up her diary and reads something before dashing out immediately. He calls his friend to meet him at the airport as Kate was about travelling out of the country with Roti in a bid to run away. He also picks up Roti's mother who is uptight and hyper because her son didn't return home with the other school kids.
He informs the security at the airport and Kate is captured with the boy. She is detained but later released with the assurance that she would be taken to a psychiatric hospital. After her treatment at the psychiatric hospital, one night again, she has the same taunting nightmare she used to have.

THE END.


RELATED

: MOVIE REVIEW: ALIEN COVENANT

MY COMMENT

This is a good movie. The soundtrack, the actors and everything was okay. Kate was a bit of a cry baby but we can understand her situation. She interpreted her role well so we can't complain that it was too much. The young chap, being a newbie and novice in the industry acted his part well. However, we will conclude that this movie fell short of the goodness of the usual Kunle Afolayan kind of movie. Should we say it's the script because scripting is a major problem in Nollywood. The script was okay but the movie ended abruptly and unexpectedly. Everyone in the cinema were hissing and asking for a refund of their money after the movie ended except for one lady who was asking a good question.

'What do you people expect Kunle to add to the movie again?'

That's a very rhetorical question and in embarking on a project, one must be well prepared so as to prevent such questions being asked. Even I didn't find any satisfaction in the movie. It was too sad and heartbreaking. No comic relief to at least give us a break from all the sadness. Well, except for the Roti father's part and that was all we heard of him. This movie would have been better if the script was well built on. There was no moral lesson to take home. Started with sadness, continued with sadness, ended with sadness. Come on, Kunle! A sad person who came to the cinema to have fun away from life's sorrow would just end up being in a bad mood. Big ups to him for trying but I'm hopeful his next movie would stand out. He shouldn't get too comfortable yet from all his past achievements.

RELATED:

MOVIE REVIEW: ALAKADA RELOADED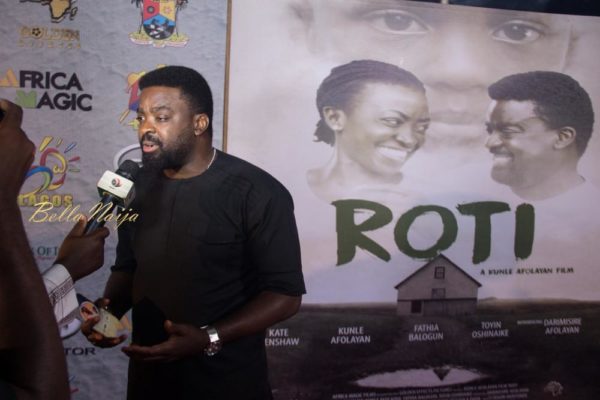 MOVIE SCORE
41/100
RELATED
:
MOVIE REVIEW: THE BOSS BABY
Thanks For Reading!!!💗💋
EMETE