HOW I LOST ALMOST 3KG IN 2 DAYS
So Sad I didn't take any pictures. Well, if I had taken pictures, y'all might not have noticed any changes because it's just 3kg. But hey! 3kg is a whole lot to me. It means a whole lot and it's really encouraging me to push harder. I read something online that once you start your weight loss journey, it takes 4 weeks for you to notice visible changes, 8 weeks for your family and friends to notice visible changes and 12 weeks for the whole world to notice visible changes! Remember when I wrote about me weighing 73kg? You can read it
HERE
. So, I decided to shed the excess 3kg and go back to my 70kg. At least, I can start working on shedding my proposed 15kg.
Now, I've tried a couple of things to slim down. I've tried exercising but anytime I go into serious exercise, I always end up adding more weight. I don't understand why. I've downloaded several fitness apps. The one that'll encourage me to drink more water, the one that'll remind me to exercise better and recently, the one that'll encourage me to walk more. It's called
PACER
. It's a cool app though because it makes me aware of how many steps I've taken in a day. But, none of these helped me. Instead, I added 8 extra pounds which is equivalent to 3kg.
Now, people say I'm not fat. I kind of understand that fact. I'm actually not fat. Other people say I'm simply chubby and it's really cute. Okay. Thanks for the compliment. I'm a size 12 and we're called
INBETWEENERS. Inbetweeners
are people who fall under size 12. They are neither slim nor fat. However, if they're not careful, they can easily fall into size 14 and join the fat gang. If they are wise, they can shed some fats and fall under size 10 or possibly size 8 and join the slim gang.
Me I want to be wise and shed the extra pounds so that when I marry and give birth, I won't be called
'MOMMY
'. Now that I'm still young and agile, I can work on myself. Mind you, I also tried taking slimming tea but a friend I met at Shoprite in Dugbe, a man for that matter, who told me that most of these slim tea cause Fibroid in the long run. I don't know how true this is. I googled it online and some posts confirmed that it affects fertility. Please, ladies, let's be careful o.
Back to the reason for the topic. How then did I loose almost 3kg?
Sitting down on my bed, a bit sad, I remembered that I stumbled upon one
GM Diet
some months ago. It's the
General Motors Diet
. Some of you might know about it. It's a diet that was built by an employer or so for his employees when he noticed how sluggish they were to work because of the excess fats in their system. It's a one week diet and after they did it, they became very active and slimmer. When I was reading it, I was guaranteed that I would loose up to
3kg - 6kg
in a week. It was quite hard to believe but I had to give it a shot anyway.
The GM diet goes thus
MONDAY
- Fruits Only except for Bananas
TUESDAY
- Potato and Vegetables (which can be made into the GM soup) only. No fruit is allowed.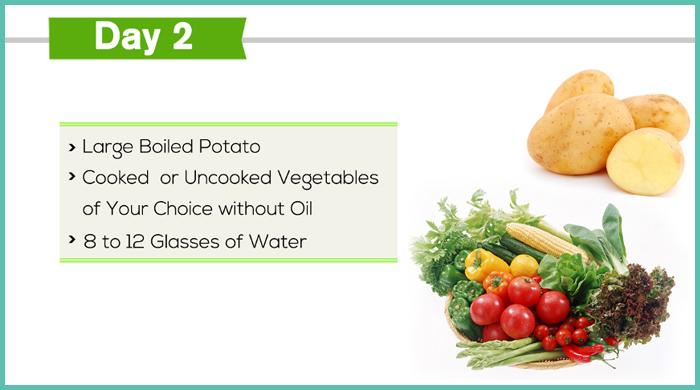 WEDNESDAY
- Fruits (except Bananas) and Vegetables together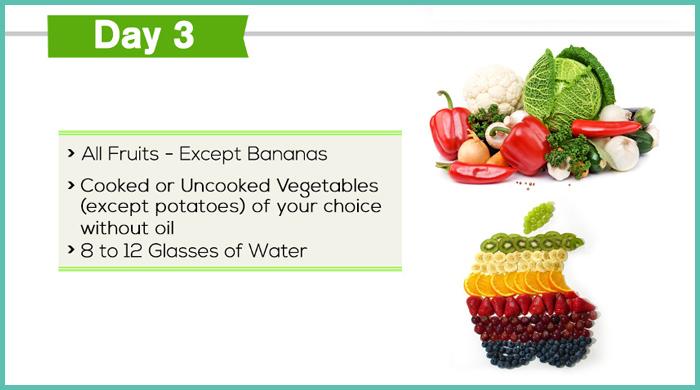 THURSDAY
- Bananas and Milk. No other fruit is allowed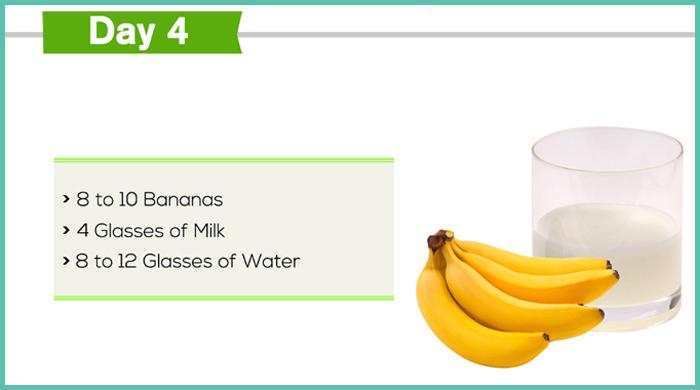 FRIDAY
- Brown Rice and Tomato Soup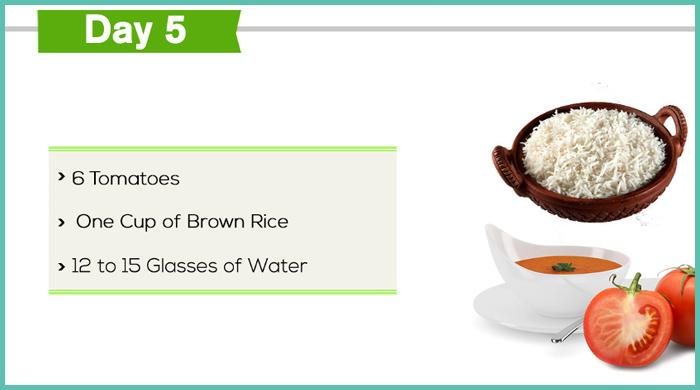 SATURDAY
- Brown Rice and Vegetables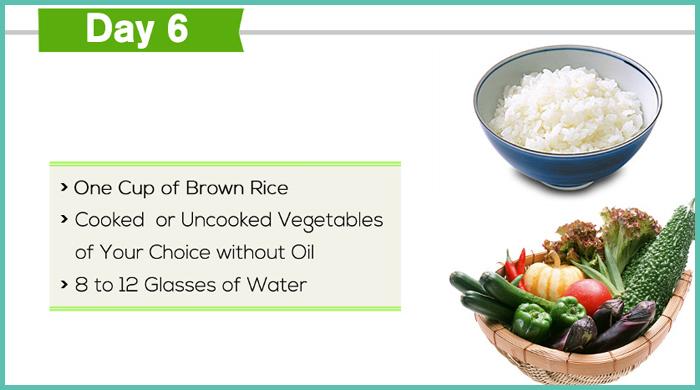 SUNDAY
- Brown Rice, any vegetables and all fruit juices.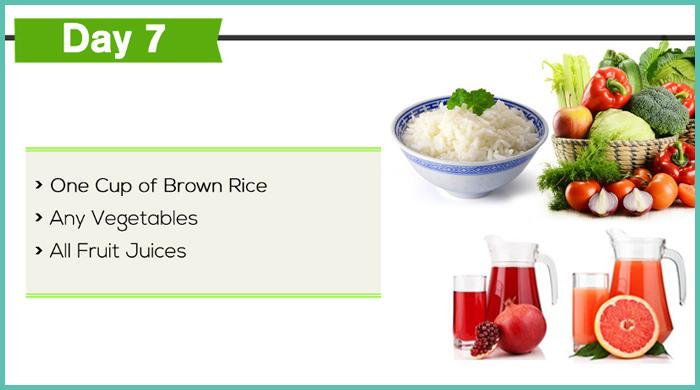 Now the vegetables must not be cooked with oil in case you want to cook them. You can as well eat them raw. The kind of vegetables they're talking about is not
Ugwu o.
The vegetables include
Lettuce, Cabbage, Carrot, Cucumber, Tomato, Pepper
etc and they have a specific method of making it.
I started following this diet on Thursday and I was weighing
73kg
. I bought a couple of fruits such as
Apple, Pear, Water Melon, Pineapple, Corn (Lol)
etc. I bought a lot because I knew I might get hungry in between and not to jump on the food temptation, I would have to munch on more fruits. This cost me almost
N1,000
. This might not be a lot for many people but for a student?
Ngwa
, it's a whole lot! I felt normal on Day One. I didn't feel too hungry since there were a couple of fruits to munch on.
On Day two, I bought all the vegetables mentioned except for celery and I used low fat butter to cook them. The GM diet soup can be made with either olive oil or low fat butter. Now, it cost me close to one hour thirty minutes to cook this soup, chopping the vegetables inclusive. The time slated on the website is 60 minutes. I actually cooked it for 60 minutes but if I add the time I used to chop the many vegetables, it would enter almost one hour thirty minutes. I didn't feel the long time because I was chatting with my friend who also assisted me in chopping the vegetables. When it was done, we boiled the potatoes with salt and it was ready to eat. It was very yummy! It tasted like nothing I have ever eaten and the butter gave it that extra flavor. I spent over
N1000
buying all the vegetables.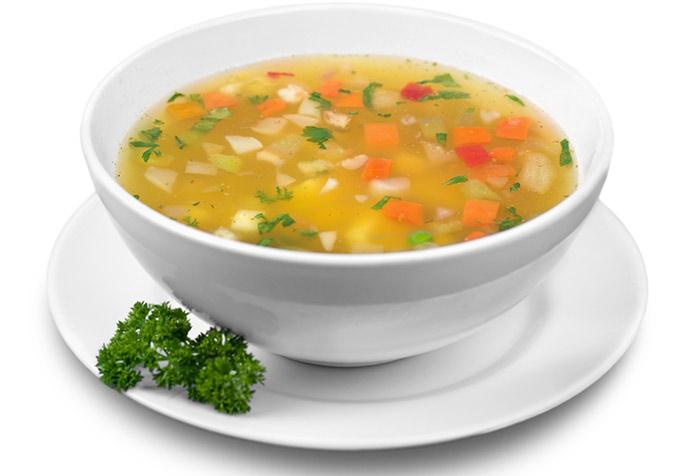 This is exactly what the GM soup looks like and this is exactly how ours looked like but with a little less water and very yummy!
Now, I made a serious mistake on this day. I and my friends ate the potatoes and soup. The
GM
warned on their website that the soup should be prepared enough to last a whole day because the soup is very watery. After eating, I left the soup in my friend's room. Hours later, I became very hungry. We were advised to drink the soup anytime we become hungry. We can also make the remaining vegetables into salad. I didn't have salad cream so I didn't bother doing that. When I became hungry, I ran to my friend's room but she wasn't around.
I felt really hungry and weak because I ate very late towards 2pm and I didn't even eat much of the potato because I wanted it to last. Since my friend wasn't around, I had no choice than to buy akara from the woman that sells akara in my hostel coupled with the Shoprite bread I got some days ago. After eating
N100
akara and bread, I was still very hungry. I went to buy food again with egg and two meats inclusive before I became okay.
If I had known, I would have made the GM soup earlier and kept it in my room to avoid such. I went to check my weight the next day and I was weighing
70.1kg.
Nothing could describe my joy! If I had followed it to the end, I would have lost more than
6kg
since I lost almost
3kg
within 2 days!
Also, I cannot overlook the work of the
PACER
app I downloaded from google play store. This app calculates my steps per day. Remember I mentioned that I resulted to trekking ever since I saw the scale. I took over
7,000 steps
in these two days. I think I took almost
10,000 steps
. Of course, that could have contributed to the fast weight loss also.
Now, I don't think I'll be able to follow the GM diet by heart because I can't afford to be spending close to
N2,000
every day on these things. I want to eat less in the morning and stick to just fruits in the afternoon and night. That would cost less and I would see if it would also help me loose weight. I'll give you guys the feedback. However, if you can afford it and you're looking for a fast weight loss plan, I'll recommend the GM Diet Plan. It's easy and safe! You can also download their app which will help in monitoring and encouraging you.
If you still don't understand how it works, you can send me a message on Whatsapp. No charges apply because it's very free! I'll also send you the recipe for the GM diet soup plus their google app. We can also become partners in this weight loss journey! So vandalize my
DM
with Whatsapp messages (09098265695). No scam message o!
If you try this out, I'll be glad to hear your feedback. Please, share and share till someone becomes fit enough!
PhotoCredit
- StyleCraze GM and Google
Side Gist
- I won't be posting tomorrow because exams starts tomorrow. I've got to read but I'll still post this coming week anyway. You can always come catch up on old posts you haven't read yet. Over 100 posts to feed your soul!
Thanks For Reading!!!💗💋
EMETE