MY BIRTHDAY CELEBRATION + AN APOLOGY
Hello, Lovelies!
It's been a while. That's the major reason why I want to bribe y'all with my birthday gist. Simply sit back and relax. I know I need to apologize for running off for a while. That would be done at the end and I will give my reason for being off. Trust me, it's not because of school or work or anything. Let the fun begin!
MY BIRTHDAY CELEBRATION
So, April 4 happens to be my birthday and I thank God for that. April 4 was just two days ago and believe me, I really wanted to do a birthday post but I was too tired, too lazy and all I wanted to do was just sleep after an exhausting day! I'm one person who is always anticipating my birthday. I've always been like this since I was a kid. I would start disturbing the house from January one screaming
'My birthday is April 4 o. Don't forget!'
Now, it's not like I would get so many gifts from everyone. But I'm rest assured that my dad would throw a little party for me where I would get a cake, chops and other nice things. However, I just wanted everyone to be aware of my date anyway.
This year was different. I'm in my final year. Too busy to be true. Already matured. Old enough to be someone's wife
(hahaha...talk about someone feeling old at a young age)
Who would I start disturbing? My friends? No one has time. I even almost forgot my birthday because of my project that I'm running after. I haven't even started Chapter One because my project supervisor is still asking me to write out 20 bibliography and do literature review before I start. Sometimes, I wish I could just fast forward time. Really!
Anyway, I woke up on April 4 like a normal human being. Neither sad nor elated. I didn't want my roommates to know. I didn't want anyone to know. I just wanted the day to pass quickly. I took my phone and opened my whatsapp. There is one of my friends who is based abroad. He promised to send me some money and till then, there was no sign that anyone had sent money. I was as broke as zero naira zero kobo in the bank...
THAT BROKE!
While scrolling through my phone, I saw his message that he has sent someone to send me money and the person paid it the day before. That's how the antenna in my head started connecting. I quickly jumped up, cleaned up and dressed up. I wanted to first wear a random top and jeans skirt since I was going to the bank but something told me to dress like a Birthday Human Being which I eventually did. I took a bike straight to the bank. Lo and Behold, my friend had sent me almost 30k.
WHAT?????!!!!!!! BEST BIRTHDAY GIFT EVER!!!!!!!!!! MY BIRTHDAY IS ABOUT TO BE LIT!!!!!!! THEY MUST HEAR!!!!!!!!
My head started travelling to different places. Where should I go now? How should I spend the money? How should I celebrate? Meanwhile, my boyfriend was busy with some other very important stuff and had told me earlier that he won't be available till 5pm. I was glad because I could enjoy myself by myself first before he comes and take over. Ventura Mall clicked. I have a post on the place. You can read it
HERE
. So, I took a bike to Ventura mall.
I went straight to the cinema whatever and paid to watch Omoni Oboli's New Movie titled
Okafor's Law.
My people, if you haven't seen that movie, seriously, you are missing. That movie is the bomb! I prefer it a million times to wedding party. Did I tell you that Wedding Party was actually overhyped? Well, now you know. Okafor's Law is the bomb! Go see it and thank me later. I laughed and laughed and learn't one or two things. I also bought that small chops I complained of in my Ventura post.
Since money dey, I fit buy am and one bottle of coke
. Can you imagine they sell coke for N300?
(Friendly Advice - Buy your own coke when you are coming, biko).
After having a nice time at Ventura, I took a bike to
IITA
. Now, I've always wanted to visit IITA and I was super doper excited. Little did I know. When I got there, the security was very rude. I had to mellow down for him before he finally allowed me to see the receptionist who was overly unprofessional. Like, how would you be eating on duty and be sitting like a pregnant woman? What is happening in Nigeria? This annoying thing is done in most organizations and it's highly unprofessional. There should be someone checking these people so that they can be on top of their game at all time. Conclusion, I wasn''t allowed in because I had no substantial reason and people who are allowed in are only people who knows someone and has an agricultural reasearch to do and
bla bla bla.
Talk to me about knowing someone before I can go in! I simply fainted!
SMH.
I angrily carried carried myself to shoprite at Dugbe but not without pouring my heart to fine young man I met there who is also doing his Phd in the University Of Ibadan. When I got to shoprite, I met some old friends. After greeting, I went to eat at one of the restaurants. I ate Jollof rice and Chicken. The Chicken was massive and heavenly! Then, I got cupcake and Ice Cream. It was yummy! My stomach was already reminding me that I was putting on a body hugging gown. I had to padlock my mouth.
It was already after 5pm and I took a cab back to school and started calling my boyfriend. He was still busy and told me to go and wait for him at his place. After a while, he came and started apologizing and all.
WHATEVER
!
Let's sha be going ni koko
. He asked me where I wanted to go and I said
VENTURA
!!!! It was already getting dark and ventura was the closest nice place around and I really wanted him to see Okafor's Law. Believe me when I tell you that the movie is the bomb!
He went on to clean up. I chose what he would wear and off we went. The next one was by 8.30pm and it was just after 7pm. He was pretty famished and so, we went over to A3 hotels which was just opposite to get some food. There was no strong food like Amala or Eba or Pounded Yam. So, he ended up getting suya. Poor Him. I knew how hungry he was but when there was no food
nko
except Ofada. That's how rain started falling. Time was going and we had just 20 more minutes before the movie. He took up the courage, held my hands and told us we needed to enter the rain and run back to Ventura whether we like it or not.
CHAI
!!!!!😑😑😑😑😑😑 On my birthday!
Anyway sha, my shakara did nothing
. We entered the rain and we were so soaked
ehn
! From there, we entered the lounge downstairs. It was embarrassing because there were a lot of people there starring at us. We started looking for a place to sit. I didn't feel comfortable because the place felt like a club with high stools, skimpy dressed slim girls and huge guys looking like rickross and I don't club. I was happy when he told me that we should leave because the film was starting soon.
We branched at the bathroom and I dried my hair under the hand dryer. We got to the cinema on time to watch the movie. I enjoyed every bit of it even though I had watched it in the morning. If someone is ready to
sponz me, mehn
, I will go and watch this movie again and again! The movie finished around after 10 and we finally found our way back to school. I went to my hostel while he went to his house. It was very sweet spending the latter hours with the prince charming.
When I got back to my room, I started hearing that my monitoring spirit friends have been trooping in to look for me in order to wish me a Happy Birthday. Lol. I couldn't start calling anyone. I just undressed and went to bed!
BOOM!
*SIGH*
I had a wonderful day and I thank God for a new year, life, good health, good gifts and everything.
MY APOLOGY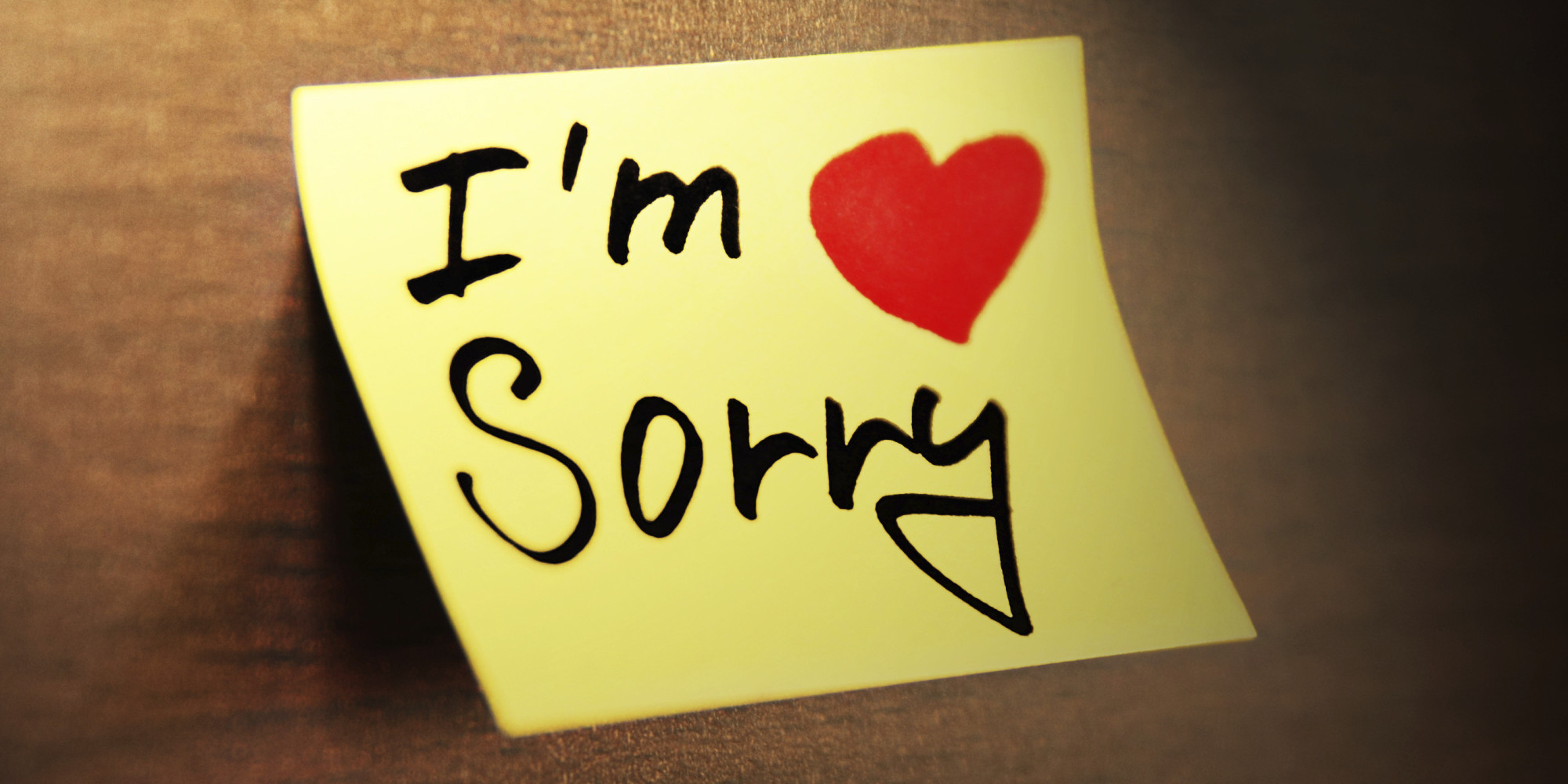 I hereby apologize for staying off for a long time. See
ehn,
anytime I'm not online or there is no post for a while, just know that me I haven't subscribed on my phone. That's just it. School can contribute but that's the major reason. And that's why I'm looking for some side stuff to do in order to add to my ministry and get a good subscription every time. Thanks to everyone that called, sent me texts, sent me gifts. I love you and I pray God grants all your heart desires!
Have a beautiful day, basking in God's Love!
Photo Credit -
The Huffington Post
Happeningns
Thanks for reading!!!💗💋
EMETE