5 THINGS TO DO IN IBADAN THIS EASTER
www.happyeasterholiday.com
HAPPY EASTER!
Without much ado, Easter is generally the time in the world whereby Christians celebrate the resurrection of Jesus Christ. It's not a time to be sad and unhappy but a very happy period knowing fully well that Jesus died and true to the prophecy and the word of God, He resurrected. It's a time to be joyous and thereby jollificate because Christ is indeed risen and sitted in the Heavens and we are 100% sure He would come back for His own one day.
It's also a time to sit and reflect on our Christian life. How well have we grown spiritually? How well are we utilizing the Grace we have? Are we truly staying in line? Are we living worthily? If we are to account to God now, how well are we going to account for the time we have spent on earth? Is God proud of the kind of life we are living? All these should be taken into account so that we don't make the death and resurrection of Christ vain in our lives.
Asides from reflecting on our lives, what other things can we do in Ibadan this Easter?
5 THINGS TO DO IN IBADAN THIS EASTER
1. WIN SOULS
Winning Souls to the kingdom of God should be something we are to do everyday. But if we take a second to ask ourselves when last we spoke about Christ to someone, many of us might be talking about 2013 or the last time our Pastor in church urged us to go for group evangelism. Personally, I know I've been lagging behind in this aspect but I'm thankful that I've at least taken out time to talk to someone about God this year. I'm sure our Lord Jesus isn't happy about this development. The children of God have grown too busy for the work of God. The only time we spend with God is on Sunday. And out of our Sunday, we only spend time with God only for the period we are in church. After church, we are back to our normal selves. Technology seems like a major distraction in this world but if we actually look at it again, it is a major advantage and an opportunity to spread the word of God enmasse. Through technology, we are capable of reaching millions of people that we might never have been opportune to meet in our entire lifetime. Let's take hold of this opportunity and make winning souls a habit. Let's take out time to talk to someone about Jesus starting from today either using an online platform or by moving from our comfort zone and going all out to preach. You really don't know what to say? Ask the Holy Spirit. You can also use Easter as a starting point for your preaching.
2. GO OUT
If you are not going for any program, why not utilize this short holiday by going out and having a little fun. I don't think you should be in the club this Easter or anywhere you think Jesus would never go if He came around this 21st century. There are not - so - odd places in Ibadan you can visit this Easter. Places like Agodi Gardens. I have a post on the place. You can check it HERE . You can also go to the cinema if they are showing any Easter related movie. You can also treat yourself and your loved ones at a good restaurant. Fun Factory is also be a good idea. The kids would love it.
3.
ATTEND A CHRISTIAN PROGRAM
Right now, there are packs and loads of programmes being organized by churches to make this Easter a memorable one for us. I am a member of the Redeemed Christian Church of God and this is a time where Lets-Go-A-Fishing is organized. It's one interesting program packaged so that we can listen to God's word and also win souls for God. Your church might also have an on-going program or you might have heard of one organized by a Bible believing church. It won't be so much of a bad idea to attend one. By doing so, you will be renewing your mind and spirit and you will understand more about the reason for the season.
4. ORGANIZE A PROGRAM
I want to assume that we all know that we really don't have to organize a program whereby we rent a hall, invite people, get Item 7, talk and everyone goes home. We can actually organize programs online. This goes a long way in saving our money. We could create a group on whatsapp specifically for this Easter and send invites to people. No unnecessary and unrelated broadcast message because people could utilize the opportunity to send jokes. You could bring up topics ranging from God, the Bible, spiritual development and make out a time for Questions and Answers. I don't know about other social platforms. Well, we could do so on BBM as well. We could go live on Instagram and encourage people to follow the way of God and utilize this Easter for our spiritual growth. However, if you have the money, why not organize a physical event. People might show up even with a very short notice.
5. HELP THE NEEDY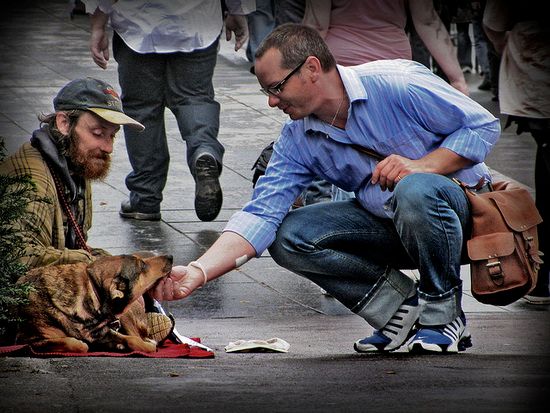 What better way to spend this Easter than by helping those in need. When you give, make sure you tell them the reason for the season. Let them realize that Jesus loves them and is the inspiration behind your giving. Make as many people as possible smile just as Jesus loves to put a smile on our faces and in our hearts. If you aren't totally boxed up, you could give material things such as clothes, food, shoes, books and other valuables you might not be able to give out. If you have church tracts, you can share it alongside your giving. If you want, do take pictures. It would make it really memorable.
This Easter shouldn't be boring. It should be interesting and fun even with the back knowledge about the reason for the season. And as we encourage others in Christ, let us ourselves live worthily. Let us live lives worthy of emulation. Whenever we are caught up in situations, let's not forget to ask what Christ would have done in such situation.
Let's spread LOVE
Let's spread CHRIST
HAPPY EASTER!!!
Photo Credit - GOOGLE
EMETE